Monday~Sunday
8:00am-6:00pm
4F, Block 7 Lijincheng High Tech Garden, Longhua District,Shenzhen China

Version: R1122.2.2 .0 | Update at: 2021-09-22 9:27:45
Guard Tools is a tool kit for device search and upgrade, remote configuration, recording time and capacity calculation.
● Device Management:
1. Device search and upgrade;
2. Remote configuration of device parameters;

● Capacity Calculation:
1. Calculate the allowed recording time based on the given disk space;
2. Calculate the required disk space based on the given recording time.

System Requirements:
| | |
| --- | --- |
| Item | Requirements |
| Operating System | Microsoft Windows 7/Windows 8 (32-bit or 64-bit). |
| CPU | Intel Pentium IV 3.0 GHz or higher. |
| Memory | 1 GB or higher. |
| Display Definition | 1280*720 or higher. |
Update Log:
1. Solved the problem of missing/ineffective OSD configurations.
2. Solved the problem of incomplete search results in IP segment search mode.

Version: Guard Viewer_V2.29.1 | Update at: 2022-01-27 14:25:00

Guard Viewer is a mobile surveillance client app. With this app you can access surveillance products(Network Cameras,Network Speed Domes,NVRs) through network and view live or recorded video, receive alarms and manage cloud devices using your mobile phone.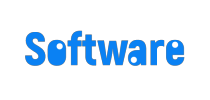 Version: Guard Station B1130.3.9.0 | Update at: 2022-01-22 17:28:00


Unified management for Uniview's IP cameras, NVRs, hy-brid NVRs, network keyboards, decoding devices, and access control etc.

Efficient device management: Automatic device discovery (or search by network segment); add devices by IP address/domain name; add devices by EZDDNS; add devices and adjust time in batch.

Diverse functions:
Live view: scene, custom layout, split screen, auxiliary screen display, corridor mode, sequence display, audio, two-way audio
Recording: local recording, alarm-triggered recording, scheduled recording, recording download
Playback: synchronous/asynchronous playback, instant playback, recording search by time/event, and play recordings on SD card
PTZ control: preset, preset patrol, recorded patrol, patrol plan
Alarm: Service alarm (event alarm), device alarm (online/offline, etc.), alarm triggering (live view, etc.), real-time/history alarm management
E-Map: hot spot, hot zone, eagle eye, and map alarm
Video wall: live view, sequence display and playback on video wall, alarm to video wall, open window(s) by one click, auto bind decoding channel, multi-window for one decoding channel, save and switch scene, small pixel pitch LED, virtual LED


Version: Guard Video Player_1111-1.0.7(IN) | Update at: 2021-09-22 09:25:15

Guard Video Player is a media player for local recordings, supporting videos in .ts, and .mp4 formats and in SD card, synchronous playback, watermark detection, snapshot and video clipping, etc.

Update Log:
1.Added the configuration of the maximum buffered frames.
2.Added the fast forward and slow forward buttons to the toolbar.
3.Supports click to play the previous I frame of image.
4.Improved performance in playing at various speeds.
5.Bug fixes.
Version: GuardViewer_2.27.1_20210628_Andriod.apk | Update at: 2021-06-28 16:45:35