Version: SearchTools_V5.4.4 | Update at: 2022-11-25 15:40:00
The Search Tools software is used for UIN Danale series to searching the online devices in the same network. It supports viewing the device information, activating the device, editing the network parameters of the device and resetting the device password, etc.

Version: SearchTools_V5.9.26 | Update at: 2022-01-22 18:00:00
Danale cloud service platform, with online video service as the core, provides free plug and play IOT services for end users. Through smart phones and other terminals, you can watch and manage camera images in real time through networking, which is not limited by time and place.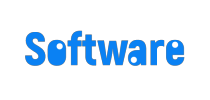 Version: X64_V5.0.7 | Update at: 2022-06-24 18:00:00
LMS PC Client Software is used with embedded network monitoring devices such as DVRs, NVRs, IP cameras and encoders, providing multiple functionalities such as real-time live view, video recording, and event management.
Version: Plug in | Update at: 2020-07-72 15:33:00
This WEBConfig apllication Plug in is used when appear "Please click here to download the plugin and then install it as administrator." on cusomer's web page by using IE explorer, Please download and run to view the IPC web platform properly.

Please find the model numbers on the packages box or stickers, and click the link to download the firmware.
Please use IP Search Tool (Download for Windows / for Mac ) or log on the camera webpage, check the product version info to choose the proper firmware from below as an example.
IP Search Tool interface
Camera webpage interface

Notice:
1. Different camera version info, the firmware is different.
eg.
ML500
camera version info for ML500 firmware,
NOT ML500L5
firmware as an example.
2. Model number tips:
W/G/B (Color) S (Microphone) D (SD Slot) L (Dual Led) S2 (2 Way Audio)